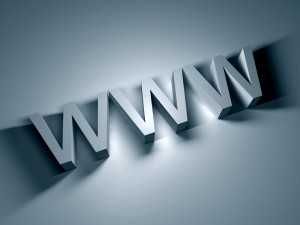 There are a multitude of business strategies and business models when it comes to online marketing- some that have made overnight millionaires and some that have made the majority fall on their faces. It takes a lot of work to be successful at online Internet marketing, and you will need good strategies to keep from being one of those that fall on their face.
 Understand Internet Marketing
 You have to realize that the philosophy of online marketing is selling an experience or a solution that customers cannot find elsewhere. You are not selling a product or a website necessarily. The best Internet marketing addresses the urgency of solving a problem for a customer. They are more than willing to pay for the convenience of not having to go out and look for a solution.
Consider a customer who is desperate to save her marriage. She could go to the local bookstore and spend $24 to buy a book full of tips and ideas, but she is more likely to purchase an ebook online for $37, click her mouse and have the information "right now," rather than waiting a day or two to go shopping, or waiting to have the book shipped. Online marketing depends on this urgency to influence its customers into taking action.
Selling Your Products
Before you decide to market a product and target those urgent buyers, you have to find a niche that interests you. If you are going to invest your time and money in creating a product, you don't want to find that after a week's time you are bored to tears with it. That's a bad position to be in.
 Use popular ecommerce sites like Amazon and ClickBank to research your product for Internet marketing. Learn about niche industries through forums and blogs. Next, spend some time creating a list of high quality, product specific keywords using your own knowledge and sites like Traffic Travis and Google AdWords Keyword Tool.
Before you start, you will need to develop a sales funnel. This funnel can be one page or a more complex system with social networking sites like Facebook and Twitter, Squidoo Lenses, article marketing, email marketing collection forms, and forum links. Remember that you want to reach as much of your target audience as possible so they know you can provide a resolution to their problem.
Successful Internet Marketing
To ensure your success, keep these three things in mind at all times: 
You must learn to influence potential buyers. You can do this by studying copywriting secrets and strategies. Discover what has worked for others and draw from their success. Learn to influence others with the your words and videos you make.
 Outsource all that you can, because your time is valuable and shouldn't be wasted doing things you can easily have others do. Spend your time building sites, researching, and split testing your work. 
Test and retest every marketing step that you take. If your website isn't generating a profit within a week, try something else. All good websites go through this process, and yours should too.
It may take some time to master all the complex strategies of online Internet marketing, but if you are willing to work, follow through, and learn from your mistakes, you will find success. Like everything else in life, it just takes time and work, but you will make money.