I get asked this question a lot and thought I'd share it with you.
People ask "I'm getting started marketing online – what is the first thing I should do?"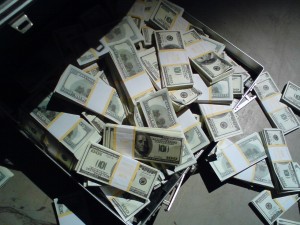 Now most people might think it is get a website.
Even before then the first thing you need to do is get an email autoresponder to build a database of people that you will communicate with.
The best tool out to build your list is here http://homebusinessgoddess.com/go/leverage – for just $1 to trial you will be started your online marketing the right way.
I made this mistake in the beginning too thinking that I needed websites and social media and all of the bells and whistles. All of the cool stuff under the sun is not going to help you build a sustainable business is to build your own community.
It is Marketing 101 – online or offline the principles are the same. Build your list, nurture a relationship with them, provide great value and then market to them. So again – the first place to get started is to get an email autoresponder account.
Watch this space for some more posts on how to build your list and community.
This is the foundation on which to build a strong, sustainable business.
To your home business success!
Any questions?  Hit me up